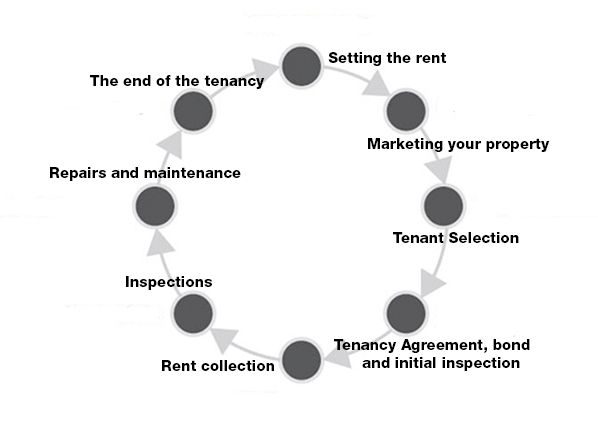 Setting the rent
Our goal is to help you capitalise on your investment and ensure you receive the highest possible rent in the shortest possible time – while also considering your desired tenants and how to effectively reach them through strategic pricing of your property. We look at many important factors when advising our Landlords on a suitable rental figure such as (but not limited to):
The number of similar properties currently available and how this will affect demand
The advertised prices of comparable properties and how long these have remained available
Current rental demand and external factors that may affect demand during the advertising process
Statistical data available such as rental statistics released through The Ministry of Business, Innovation and Employment
Once the rent has been set, we closely monitor the market response and If an adjustment is needed, this is discussed with you before any change is made. Rent reviews should be conducted no less than once every 12 months and landlords are notified of our advice and findings from any review before making any adjustment to the current rental figure.
Marketing your property
We put a strong focus on securing the highest quality tenants for our landlords through the use of proven marketing techniques and rigorous tenant selection procedures. This includes promoting your property through the following marketing channels:
Internet advertising; Advertising your property online allows us reach potential tenants on a 24/7 basis. Furthermore, if a current tenant gives notice to vacate we are able to display your property almost immediately, maximizing exposure to the market and minimising vacancy periods for our landlords.
Your rental advert is promoted through the following sites: trademe.co.nz, realestate.co.nz, raywhite.com, rwlincoln.co.nz and christchurchpropertyrental.co.nz
Print Advertising; Window display in our office and weekly in the Central Canterbury News.
Tenant databases; We ensure the details of any high quality applicants are kept and added to a prospective tenant database so when a new property becomes available, a tenant and property can be matched immediately. By having access to a prospective tenant database, we ensure consistently tenanted properties and vacancy periods that are kept to a minimum.
Walk-in enquiries and referrals; The size of our national network and our reputation in the marketplace means we receive a large number of walk-in enquiry to our various locations. With over 110 offices in New Zealand currently providing Property Management services, prospective tenants can easily speak with a property manager in person who can suggest a suitable rental property. If the property manager does not have a fitting match, they can easily contact another Ray White office close by to arrange a suitable placement. For our landlords, this means a greater reach of prospective tenants branching out much further than just one individual office.
Tenant selection
Getting the right tenant is arguably the most important parts of the entire tenancy process. Landlords require a tenant who is stable, respectful of the property and financially sound. We combine our experience with comprehensive tenant checks to
ensure any risks associated are greatly reduced. The process involves: Meeting all prospective tenants at the property. Ensuring every applicant completes a detailed application form, including providing numerous reference details and emergency contact numbers. Conducting credit checks and tenant database checks through a recognised agency to get confirmation of a prospective tenant's credit and rental history. Conducting thorough checks on every applicant's history which can include employment verification, checking landlord references, confirming driver's license and passport details In addition to the checks listed above, our Property Managers have the added benefit of skill and experience when it comes to selecting a tenant. Many of our staff meet hundreds of prospective tenants every year which helps hone first impression skills or the 'gut instinct' aspect of our role when assessing tenants. This can often be the difference between seeing a tenant application for what it really is and selecting the best possible option for our landlords.
The Tenancy Agreement, bond and initial inspection
The Tenancy Agreement; As each property is unique, we do not use generic tenancy agreements, but rather we adapt each agreement to cover the individual needs and requirements of each property – further protecting and maximising your investment for the long term. The residential tenancy agreement is a comprehensive contract that is read in full to the tenant and they are required to sign off in several areas throughout the contract to show their understanding of the conditions and their acceptance of the terms specific to that property. We also provide each tenant with a comprehensive information booklet explaining their obligations and the expectations we set around their tenancy.
The Bond; The Residential Tenancies Act (1986) allows for a maximum of four weeks rent to be collected from the tenant as a bond against the property. We ensure these funds have been received prior to handing over any keys to the property and that the bond is lodged with the Ministry of Business, Innovation & Employment within the required time-frame.
The Initial Inspection; All landlords are also provided with a full property inspection report that is completed prior to tenants moving into the property. This ensures the condition of the property is accurately recorded for future reference. Ray White Property Managers are advised to support the written report with a suite of photos (and in some cases videos also) as additional documentation of the property's condition at the start of the tenancy. This information is essential in order to track the ongoing condition of the property, and can also be used in the case of any disputes.
Rent collection and arrears; We understand your investment is a business transaction and loss of income can cause you not only financial strain but personal stress. Therefore, we have a zero tolerance policy for rent arrears and do not tolerate late or missed payments by our tenants. This policy is carefully explained to all tenants at the start of the tenancy to avoid any misunderstandings that may arise at a later date. All initial rent payments are due prior to the start of the tenancy, with automatic payments being the most common method to ensure the security and timing of each and every future rental payment. Rental payments are reconciled and allocated daily. In the event that a tenant does miss a payment, then the following steps are taken: We will immediately contact the tenant by phone or text to request the funds in arrears be paid right away, and a 14 day notice of breach letter is issued. If payment is not received after contact has been made and a breach notice sent, then an application is made to the Tenancy Tribunal for a mediated hearing. This will enable a monetary court order to be granted against the tenant(s) and in some cases possession of the property will be requested. At all times our staff are proactive in keeping on top of errant tenants, however if you wish to find out more about a specific arrears policy for an individual office please contact your Property Manager directly
Inspections
To safeguard your investment our Property Managers follow a systematic inspection program outlined below. Once a routine inspection has taken place you will be provided with a comprehensive report which will also highlight any maintenance issues that may require attention. Regular property inspections are crucial to safeguard your valuable asset and are the most effective way to ensure tenant's are meeting their expectations as outlined in their tenancy agreement.
Moving In; A detailed 'initial' inspection is completed prior to a tenant occupying your property. This report details the property's initial condition and any other relevant information to form the basis of all ongoing reports. Numerous photos are taken of the property at this stage to provide further clarity around the initial condition, if ever needed. A copy of this report is also provided to the tenant for their records.
Routine Inspections; Routine inspections are generally carried out every three months or not less than four times per year. Most home and contents insurance policies require a specific number of inspections to be completed per year. We advise all landlords check their policy wording and advise their Property Manager of the frequency so as not to void an insurance policy
Moving Out; When a tenant vacates a property a detailed final inspection is always completed prior to any bond being released back to the tenant. This inspection report and associated photos are compared to all initial inspection findings and Landlords are advised immediately of any possible disputes, changes or damages that may need to be rectified.
Repairs and maintenance
Our aim is to return as much of the rental income to you as possible however at times, maintenance must be carried out. This is just as true for your investment property as it is for your own home. Providing ongoing care and maintenance to a property is in the best interests of all landlords to ensure rental levels remain consistently high in relation to the market, and that good quality tenants are attracted to the property. If we do not complete required maintenance on your property in a timely manner there is the chance for smaller problems to become more serious and costly, as well as potentially affecting our responsibilities to maintain a property for the tenant as outlined in the Residential Tenancies Act (1986). Repairs to your property are carried out up to your pre-approved disbursement level and you are consulted prior to any repairs and maintenance taking place over and above this level. In situations where the repair is defined as 'urgent' under the Act this then must be attended to as a matter of importance and in most cases can affect the obligations we must honour as part of the lease we have signed with a tenant. Ultimately we will not spend a single dollar on your property unless there is sound cause to do so.
The end of the tenancy
When a Property Manager receives notification that a tenant wishes to vacate the property, we will confirm the details in writing for you, outlining the next steps to ensure your property is tenanted as quickly as possible.
Your property will be listed as available for rent immediately unless otherwise advised by you (see 'Marketing Your Property' earlier in this section). We will also take care of all the necessary end of tenancy documentation and will arrange to work in with the existing tenant for any property viewings if applicable. A vacating or 'final inspection' will be carried out to ensure your property has been left in good condition, taking into consideration fair wear and tear for which a tenant cannot be held liable.
Common examples of fair wear and tear
Faded curtains or frayed cords
Furniture indentations and traffic marks on carpets
Scuffed wooden floors
Faded or cracked paint
Loose hinges or handles on doors or windows and worn sliding tracks
Cracks in the walls from building movement
Water stain on the carpet from rain leaking through the roof or bad plumbing
Damage for which the tenants may be liable
Missing, damaged or torn curtains – either caused by the tenant or their pet/s
Stains or burn marks on carpet.
Badly scratched or gouged wooden floors
Unapproved paint job or large areas of damage e.g. from posters being ripped off walls
Broken glass from a flatmate or child hitting a ball at the window etc
Holes in the walls left by tenants removing picture hooks or shelves they have installed
Water stain on carpet caused by overflowing bath or indoor pot plants
Once a tenant has vacated and the final inspection has been completed, we will ensure the bond refund is processed and any final deductions for rent, utilities or damage are covered. In the rare occurrence where the bond does not cover outstanding amounts due, your Property Manager will lodge the debt with the Tenancy Tribunal to try and recoup the outstanding funds through a sealed District Court order and any associated debt collection work that may be required.