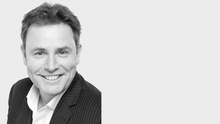 Licensee Agent/Business Owner
As co-founder of Ray White Lincoln in November 2007 along with business partner and wife Leanne Morgan, Steve always strives to do the very best he can for both clients and employees.
Steve started his rewarding career in real estate in 1993 as a salesperson and over the years has successfully honed his skills and developed a sound foundation of real estate knowledge in order to provide both his clients and team with sound advice.
Real Estate is not just a transaction; it is about laying the foundations for a lifestyle that you want to build. Steve sets his sights on achieving the very best results for each and every one of his employees and clients alike. Our standards have become a benchmark for the level of service you should expect - a level of service our team delivers.
Steve ensures that the Red Chili Team goes the extra mile using their professional expertise to give advice on all aspects of real estate transactions. We have an award winning office having received numerous national awards since opening in 2007.
Steve sets high standards in service and expects the red hot "Red Chili" team to do the same.
Follow Steve on Facebook      https://www.facebook.com/leanneandstevemorganraywhite/
Agent Reviews
Toby and Cecilia Verryt- Aidenfield

Steve and Leanne were warm, professional and great communicators throughout the process of buying our new home. We would highly recommend them to anyone looking to buy or sell.